A Journey of Relaxation & Rejuvenation...........
| | |
| --- | --- |
| Posted on March 19, 2015 at 4:30 PM | |
Welcome to my spring Blog: It is so nice to see the daylight again, it lifts the spirits and naturally increases our energy levels. Spring is the time of year when in nature everything is start to wake after the long winter slumber.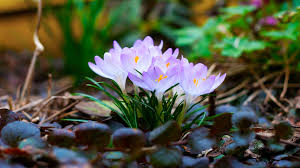 What does this mean in terms of beauty regimes?.... Its time to shake off the winter layers and extract ouselves from our cosy cocoons.
throughout the year our skin goes through several changes no matter what your skin type. YOu may notice at this time of year your skin may look dull and feel thick with more breakouts than usual.  Your skincare products don't seem to be working as efficiently.  This is when I recommend to book yourself in for a deep cleansing facial treatment.  This will remove the dead layers of skin cells that have built up and will oxygenate the upper layers of skin bringing back that healthy glow there are several facials I would recommend depending on your concerns and preference.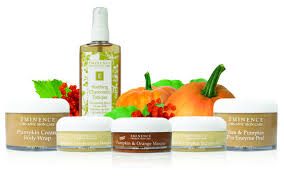 for those of you who like the relaxation of a manual facial I recommend a deep cleansing prescriptive facial preferably with an emzymatic peel, steam and extraction followed by corrective masks and a massage to awaken the skin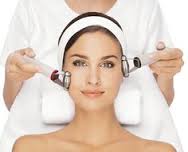 For electrotherapy and advanced facials I would recommend a Galvanic facial which uses a mild current to breakdown the surface layers of dead skin and impurities followed by infusing active ingredients to correct the skin and build up a fresh surface layer - the effect is amazing, your skin looks clean and clear with a renewed healthy glow.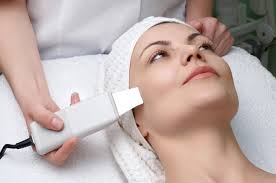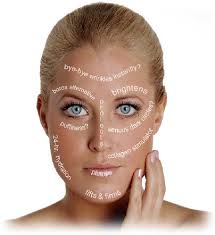 Microdermabrasion facials come in many forms from diamond and crystal peels which use a very fine diamond head or titanium oxide crystals, ultrasonic peels which use high frequency and finally mild acid and emzymatic peels which use some form of fruit acid.  They all do similar things; removing the top layer of dead skin cells along with blockages and congestion leaving the skin soft smooth and brighter. Fine lines are diminshed, by removing the dead skin cells -  the crease depth is reduced.
This is also a good time to look at the products you are using. It may be time to change. I know I change my moisturiser and eye cream to something lighter as my skin doesn't need the heavy protection it needs in the wintertime. I also change my foundation at this time of year.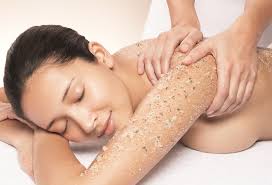 It is not only the skin on your face that needs refreshed; a Buff and Polish for your body will do wonders not only for how your skin feels but how you feel.
This treatment usually consists of dry body brushing to stimulate the local circulation and improve lymphatic drainage - how the body naturally removes toxins from the cells. this is followed by a full body exfoliation to complete the extrenal removal of dead dull skin, next you are massaged with active nurishing balms or creams which will remineralize the skin which improve the firmness and hydration levels. The massage will ease away tension and improve the oxygen levels within the skin. The effect of relaxation will encourage deeper slower breathing which will improve oxygen intake. Leaving you feeling refreshed relaxed and re-energised.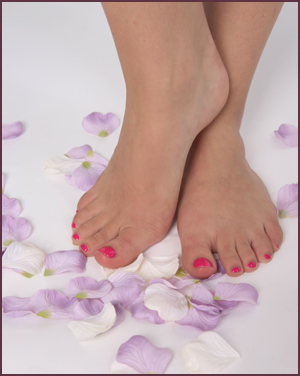 I noticed driving home from work yesterday a girl wearing cropped trousers and sandals - I did think ' that's a bit brave' although it did make me smile with the thought of warm summer days which in my mind means happy feet!!
For Happy feet you need to have a luxury Pedicure - feet are soaked and the dead skin is removed, the  cuticles and nails are tidied and shaped. the skin is exfoliated and moisturing masks are applied. the feet and lower legs are massaged and the nails are painted - you look down and see Happy Feet!! this makes my heart smile as it is time to relegate my winter boots and heavy socks to the back of the cupboard.
I hope I have cheered you up with the thought of warmer days and luxury salon visits.  Until my next blog remember to check out my spring specials on my offers page and keep smiling 
Emmaj
Categories: None
/